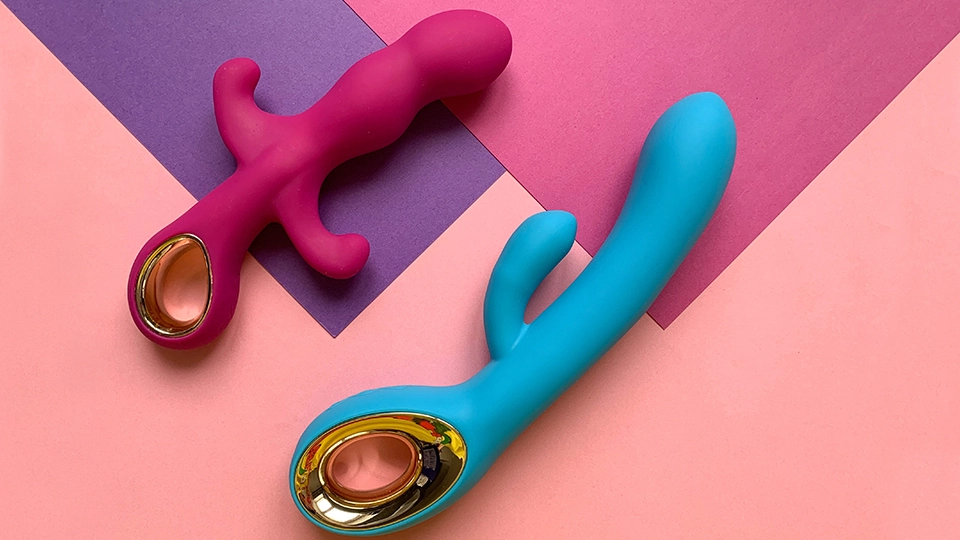 Here's A Guide To Why You Must Use Sex Toys
Sex toys are no longer a taboo. 3 in every 5 people uses one and the demand for sex toys is constantly increasing. However, if we talk of India, physical stores for the adult toys are still banned. However, online platforms in the country are accessible for people to buy the toys of their choice. Even though the online portals like Kinky Toys are accessible, Indians still shy away a bit talking about the same.
Since we are talking of India, some people in the country hesitate to buy sex toys via online platforms and many still don't understand the concept of using them. Worry not! That's what we are here for. Through this article, we will clear the air for those of you who don't understand the concept.
So, let's jump on the topic and tell you why you must use sex toys.
Reasons To Use Sex Toys
There is no denying the fact that the need for physical intimacy hits after a certain age. Talking of intimacy, each one of us has different intimate needs and desires. Some enjoy their sexual life while others always feel a little deprived of the much-needed sexual satisfaction. Reason for such deprivation could be any but this is where sex toys play a big role.
This is why you must use sex toys
Fulfill your sexual desires
We all have certain sexual desires we wish to fulfill. However, sometimes it just remains a dream for many. No matter how hard they try with their partner or on their own to fulfill those desires, they fail to do so. This is when sex toys come into the scene.
Since men and women have different erogenous zones, they feel sexually satisfied differently. For example, women feel the need for higher sensory stimulation down there but doesn't always get the same up to the desired level.
Sex toys not only fulfill physical sexual desires but also mental sexual desires through BDSM Sexual Toys used in the BDSM act.
Helps build emotional intimacy with your partner
When you use sex toys, you start open conversations with your partner about your sexual needs. Open conversations about sexual desires and needs build trust and openness in a relationship. This further strengthens the bond, and you end up enjoying the company of your partner way more than ever.
Better emotional intimacy in turn leads to a better sexual encounter. Thus, all in all, you land in the world physical intimacy the way you never imagined.
Ensures that you are satisfied even when alone
Having a partner is not a hard and fast that applies to everyone. Some people prefer being alone and enjoying life all by themselves. Not having a partner does not mean that one doesn't have sexual desires and needs. If you are one of those who doesn't enjoy having a partner, then you can befriend sex toys. These will satisfy you better than you would have felt while making out with a partner.
So, you never have to have a person or a partner for satisfying your sexual urge because sex toys will do the needful and even more than that.
Never demands anything in return
This is an out of the box reason for you to use sex toys. Where a partner one or the other thing in return from you, sex toys will never. And this is not it. You also get to enjoy full control over your sex toys. What could be a better reason other than this to own a sex toy.
Since sex toys are not that expensive, you get to enjoy sexual pleasure without investing much in them. Yet another thing, they always follow your command.
Now that you know the 4 best reasons for why you must use sex toys, we are already assuming that you must be looking for platform to buy one for yourself.
If that is the case, then we recommend kinky Toys to you. Some of the best reasons to buy your first or next sex toy from Kinky Toys is that you get high-quality products at affordable prices and that too as a discreet delivery.
So, explore Kinky Toys now and sail through the website to grab your favorite products.