I had always been into hypnotism, ever since I was young, I've seen it done on TV and at School, I've even checked out every single book in the library all about hypnotism, so I decided that I was going to Hypnotize my own mom, My Mom Sylvia Thomas was the loving, giving, caring person, She was 39-years-old, She's 5'9, shoulder length long blonde hair, blue eyes, She and my Dad Divorced when I was 2-years-old, We haven't seen or heard from him ever since, Mom and I live in a house in a quiet suburb in New York City, Mom had to work two jobs, In the daytime She would work at a Local Bank, at Night She would work as a waitress at a local Diner, Just to make ends meat for herself and for me, I attend High School, I'm the captain of the boy's basketball, football, volleyball, and rugby teams, I'm also student Body president too.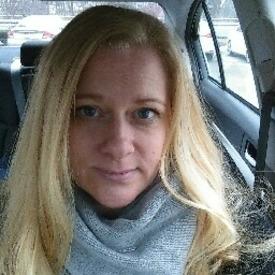 On that clear sunny day I was in my bedroom doing my homework, Mom was downstairs in the living room, She was sitting on the couch, watching a TV show on the flat screen Smart TV, after I was done doing my homework, I decided to hypnotize my own mom, I was going to make her my slave, I started getting everything ready, I walked over to the closed bedroom door, opened it.
"Mom, will you please come into my bedroom?", I asked.
"All Right, Travis", Sylvia answered from the living room.
Sylvia got up from the couch, walked up the stairs, down the hallway, into my bedroom, that had a bed, a nightstand, a dresser-drawer, an entertainment center that had a Flat Screen Smart TV, Posters on the bedroom wall.
"Mom sit down in the chair", Travis said.
"All Right Honey", Sylvia replied as she sat down on the chair.
I closed the bedroom door, pulled the window shade down, closed the curtain to make the room dark, I turned on my computer that was sitting on the computer desk, I put my password in, I turned it on a hypnotic spiral, it started spinning and flashing in front of mom's face and eyes.